I am happy to disrupt my so-called "hiatus" with the third chap of Poyo.
*・゜゚・*:.。..。.:*・'(*゚▽゚*)'・*:.。. .。.:*・゜゚・*
Been preoccupied with school work and stuff, so not much free time... *cough cough*
In my opinion, I like how the manga produces a more adult-like tone than the cute anime adaptation of it.
If you are wondering about c02, it's not out yet. It's still being edited.
Please remember to support the mangaka by buying the release when it is available. (Though everything is online nowadays... No point, huh? >.>)
To remind everyone of this point, the download link will be hyperlinked to the picture of my ten volumes of the manga. >:D (Rollover the pic, just for fun~)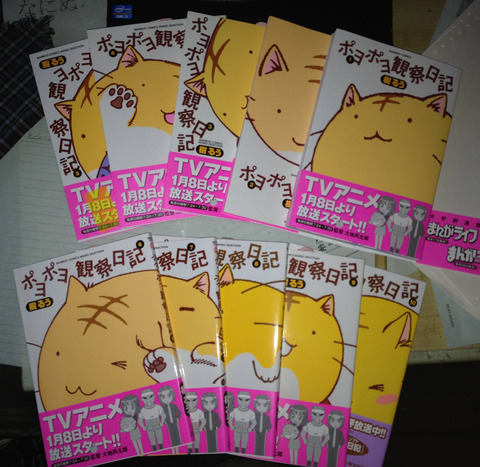 Do remember I am still looking for an editor for this manga!
Also remember to clap! ☆~(ゝ。∂)